April fools vet appt
On Monday I had an appointment with my vet because Maggie has conjunctivitis. Being on April Fool's day I really wanted to play a joke on the vet. So I tried to make a fake leg and tell her how miraculously the leg grew back after 3 months of good supplements. But as you can see it was not a very real looking leg so I scraped the whole plan. My vet is pretty darned smart so she probably wouldn't have gone for it.  Other than the eyes she got a clean bill of health.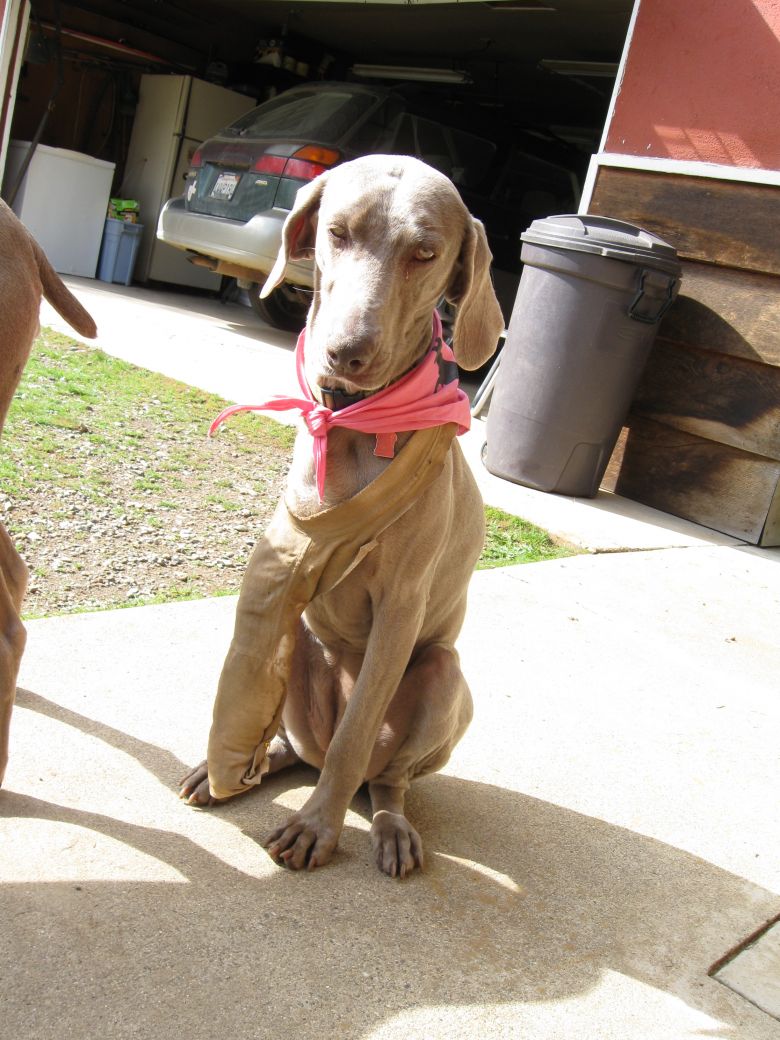 This entry was posted on Thursday, April 4th, 2013 at 3:54 am and is filed under Uncategorized. You can follow any responses to this entry through the RSS 2.0 feed. You can leave a response, or trackback from your own site.