shower time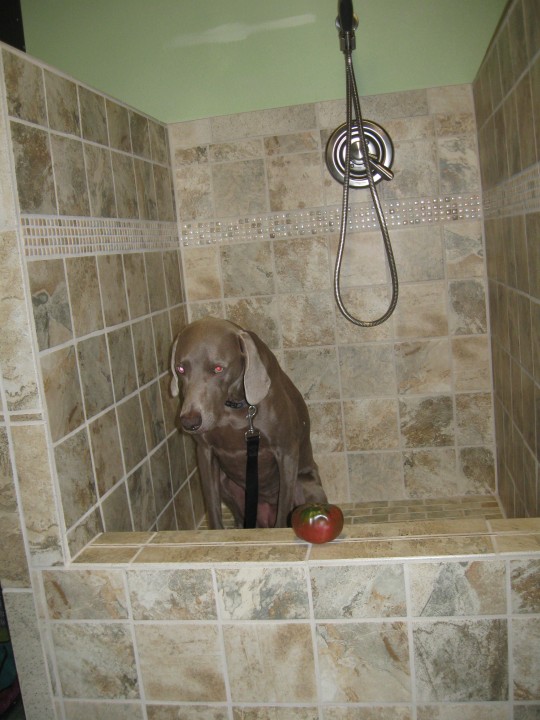 I am happy to report my remodel is all done. I have my long awaited dog shower. Blink as you can see is thrilled to be in there. Also as you can see in the foreground my heirloom tomatoes are ripening. So in my little part of the universe things are good. I miss Maggie very much, it's been 5 months. I also don't think she would've been happy with the dog shower but she would've smelled good. God bless.
Penny, Blink (clean) and Maggie over yonder.
This entry was posted on Thursday, September 12th, 2013 at 4:13 am and is filed under Uncategorized. You can follow any responses to this entry through the RSS 2.0 feed. You can leave a response, or trackback from your own site.