Blink's Fall Adventures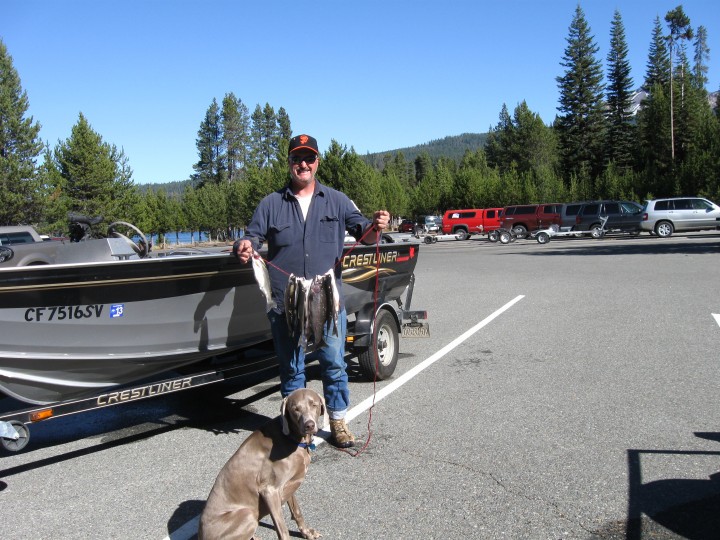 Blink's been a busy girl this fall. First she got to go fishing at the McCloud reservoir. She's looking for fish in Maggie's  blue coat  which is too small for her (more on that later). Then she got to go to Diamond Lake, Oregon and spend two and a half days fishing. It was very cold in the morning and we sat about 5 inches from Mr Heater until it warmed up.  Then we went for a sunset walk and she and Dad cuddled up on a bench. She got to lay on the motel bed for a little bit but had to go in her crate at night because she is more comfortable there (read, no barking) When we got home the next day we went for a horse ride,
then with my amazing sewing skills (haha) I made Blink a new coat out of an old Indian blanket.
Penny, Blink and Spirit Maggie
This entry was posted on Friday, October 25th, 2013 at 3:00 am and is filed under Uncategorized. You can follow any responses to this entry through the RSS 2.0 feed. You can leave a response, or trackback from your own site.